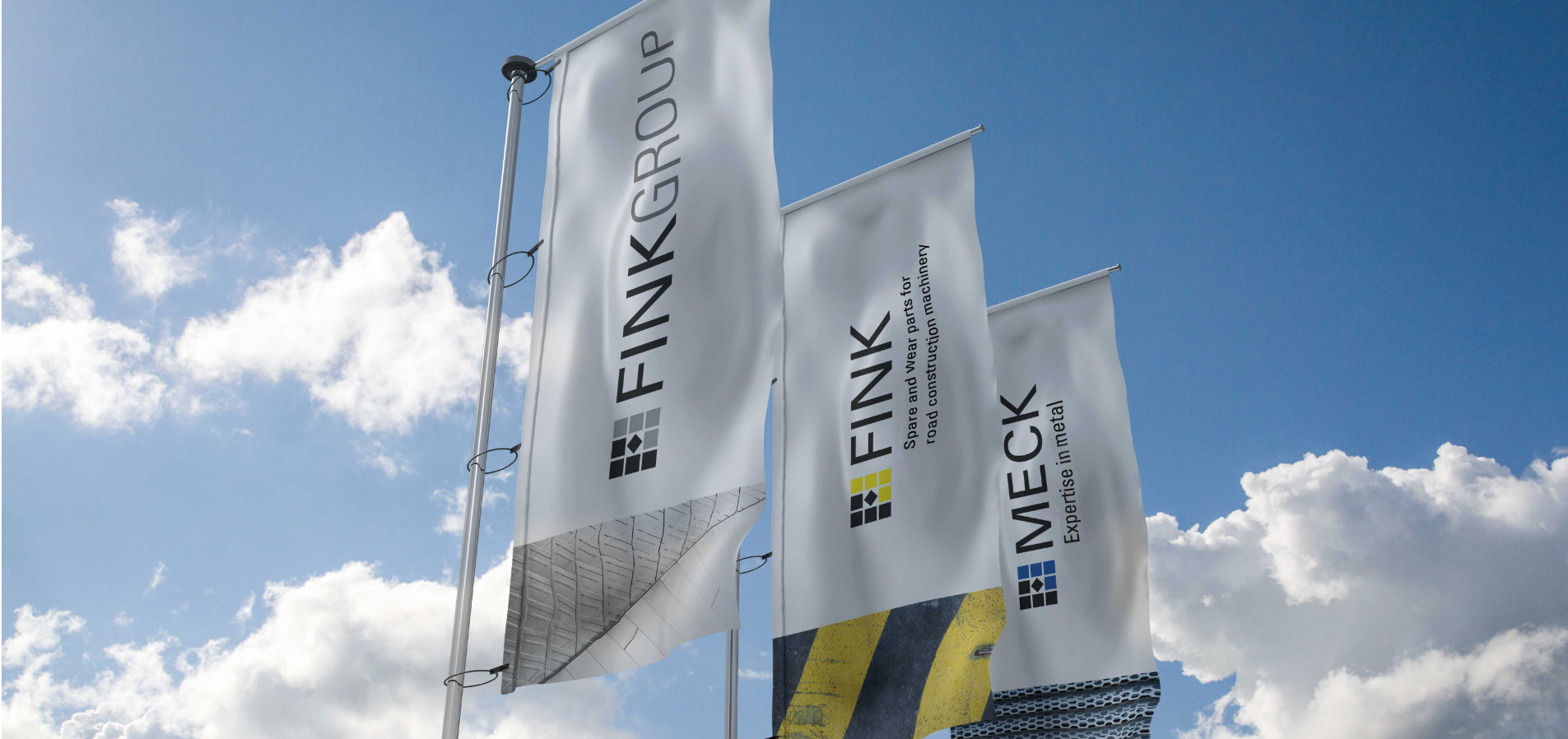 Manufacturer, system supplier
and development partner
Expertise in metal.
The Fink Group with its branches Baumaschinen Fink GmbH and Ernst Meck GmbH offers products and system solutions surrounding the topic of metal. Beginning with spare and wear parts for road pavers going to perforated metal plates right up to system solutions for industrial purposes.
Two Brothers, One Mission
It is our goal to push our customers' economic success.
Alexander Fink, Daniel Fink
In 2009 Alexander Fink (Grad. Eng.) and Daniel Fink took over responsibility for Baumaschinen Fink GmbH as the second generation. Since then, they have increased business operations steadily and finally expanded the company by buying Ernst Meck GmbH, a manufacturer with full vertical production within the same region. The basis of the sustainable business decisions and long-term relationships with the customers are the familiar background, the steadily grown know-how, as well as the cooperative partnership with the employees.
The FINK Group has its headquarters in Bavaria and consists of two strong pillars: Firstly, the construction machinery Fink GmbH with an extensive worldwide sales network and the German sales company Norbert Fink GmbH based in Nuremberg and Ernst Meck GmbH.
The production site is located in the immediate vicinity of the highway, close to the Nuremberg airport and the Nuremberg port, which allows convenient and efficient logistic connections.
The FINK GROUP is present worldwide and has an extensive network of sales companies to distribute its high-quality spare parts and services internationally. Customers all over the world thus benefit from the exclusive spare parts selection and the excellent service.